Guatemala victims of US syphilis study still haunted by the 'devil's experiment'
Survivors tell of damaged lives after being deliberately infected in secret 1940s experiment on 1,500 men, women and children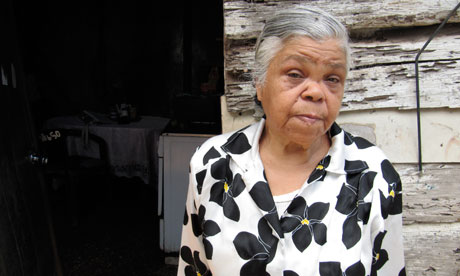 Marta Orellana says she was playing with friends at the orphanage when the summons sounded: "Orellana to the infirmary. Orellana to the infirmary."
Waiting for her were several doctors she had never seen before. Tall men with fair complexions who spoke what she guessed was English, plus a Guatemalan doctor. They had syringes and little bottles.
They ordered her to lie down and open her legs. Embarrassed, she locked her knees together and shook her head. The Guatemalan medic slapped her cheek and she began to cry. "I did what I was told," she recalls.
Today the nine-year-old girl is a rheumy-eyed 74-year-old great-grandmother, but the anguish of that moment endures. It was how it all began: the pain, the humiliation, the mystery.
It was 1946 and orphans in Guatemala City, along with prisoners, military conscripts and prostitutes, had been selected for a medical experiment which would torment many, and remain secret, for more than six decades.